oakshire
This property is situated on top of a steeply sloping site with expansive views of open space to the west. The overall project program was to create an outdoor space with patios, a swimming pool, and pool house.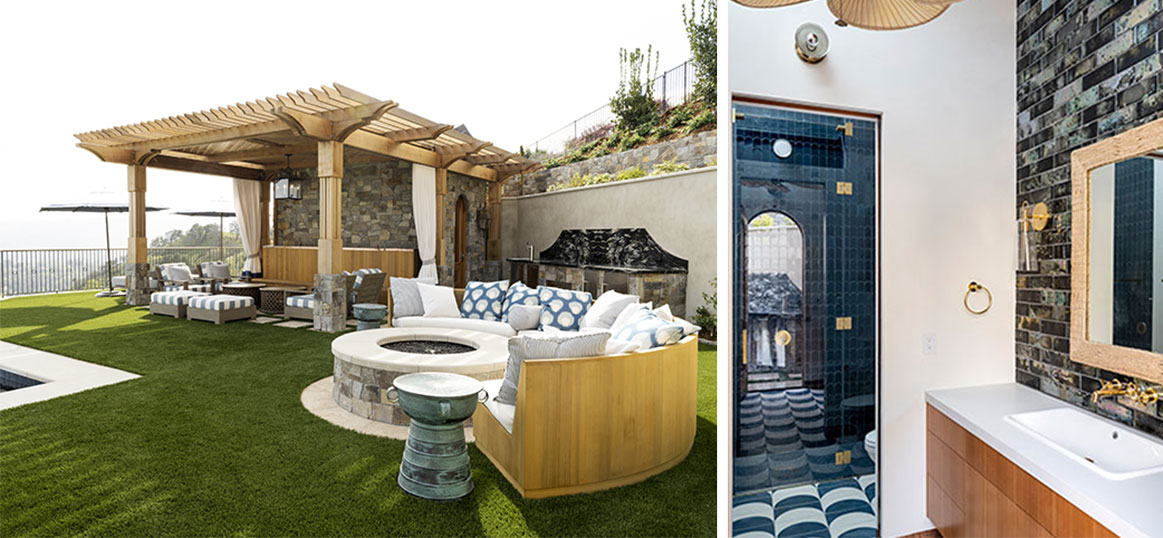 We were tasked with designing an outbuilding that would serve both as an accessory to the pool for changing and bathing, while also creating sufficient shade for relief from the significant solar exposure at the pool patio. The solution was a relatively compact structure that was integrated into a large trellis structure. Due to the slope of the site, attention needed to be given to the appearance of this structure from both the patio elevation and from the house above. The composition of the simple gable structure, with an operable glazed roof, and the tiered clear cedar trellis provide an interesting and functional design feature anchoring the north end of the pool patio.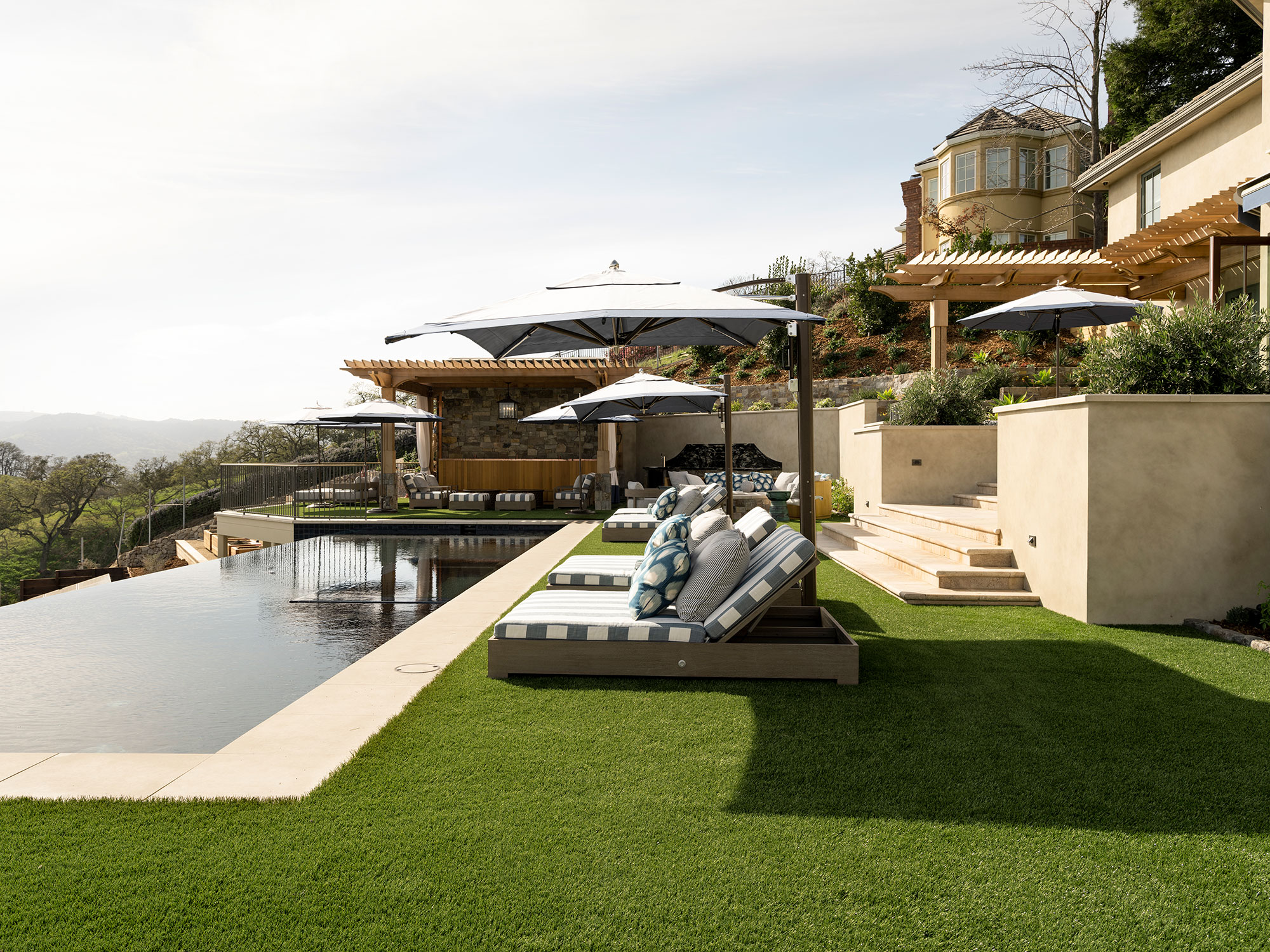 From the exterior, the solid stone structure contrasts the appearance of the lighter trellis. On the interior, the pool pavilion is washed from above with natural light highlighting the fine detailing, material, and fixture selections.