Careful listening leads to successful projects. Through a continuous dialogue with clients and a collaborative effort with contractors and consultants, the challenge of meeting each project's unique requirements is best achieved, resulting in beautiful buildings and spaces.
John Clarke Architects, based in Sausalito since 2003, is a full-service architecture and design firm with custom residential and commercial retail clients throughout the Bay Area and beyond. Utilizing our strong design expertise and comprehensive understanding of construction, we are able to transform our clients' wish lists into programs, and eventually, into beautifully constructed buildings and spaces. Throughout that process, we work closely with our clients, so that we are sure to consider all options and possibilities prior to breaking ground. It is that close attention to detail (and ability to listen and hear) that allows us to effectively serve our clients from the first design meeting through the final punch list item.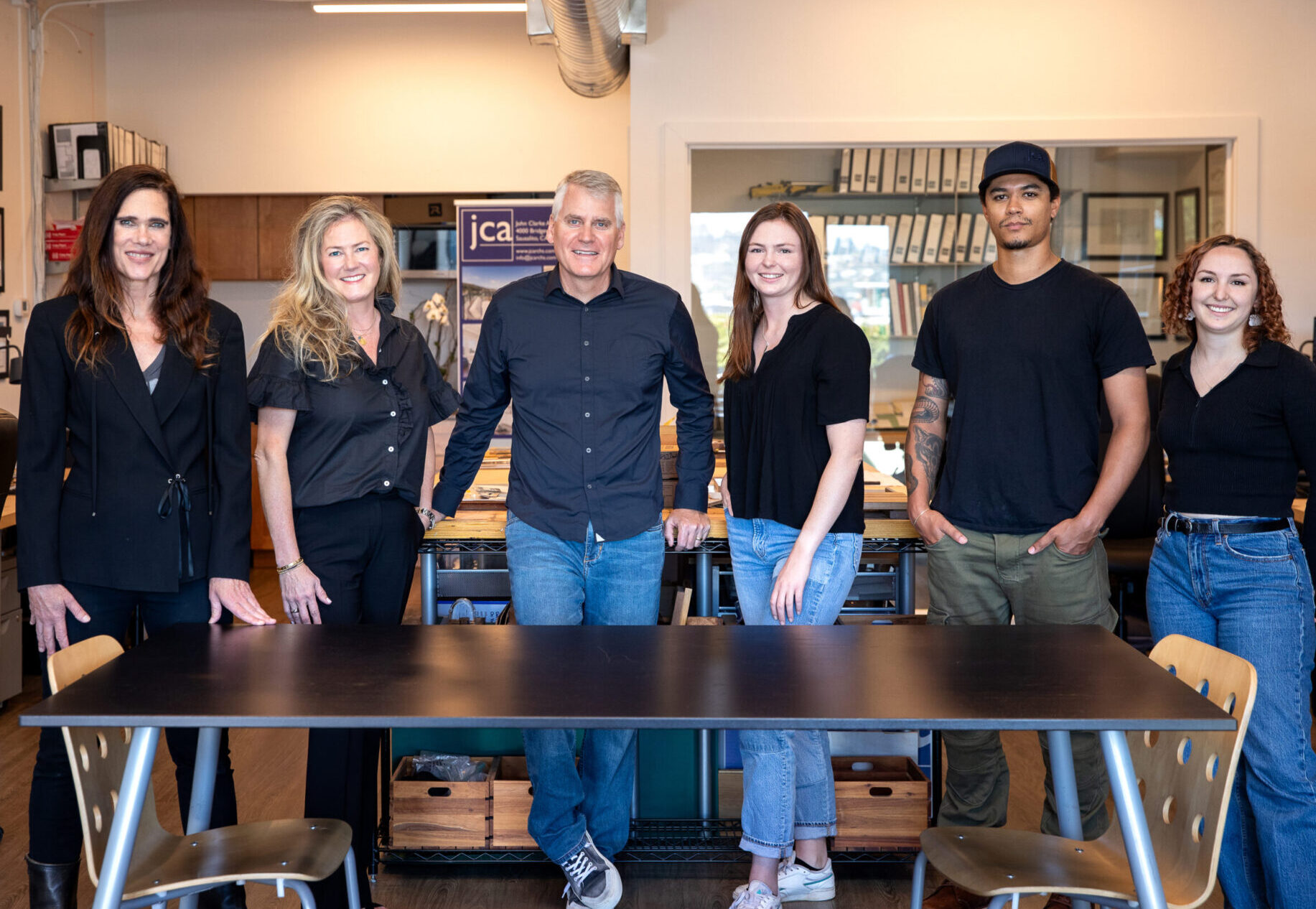 careers @ jca
Come work with us! We are seeking talented and creative individuals to join our team.