laurel grove
As is common with many residences in Marin, this structure had been modified several times since its original construction. While the overall layout of the existing house served our clients well, they wanted to improve a few configuration elements of their home and use the remodel as an opportunity to modernize the use and performance of both the site and the structure.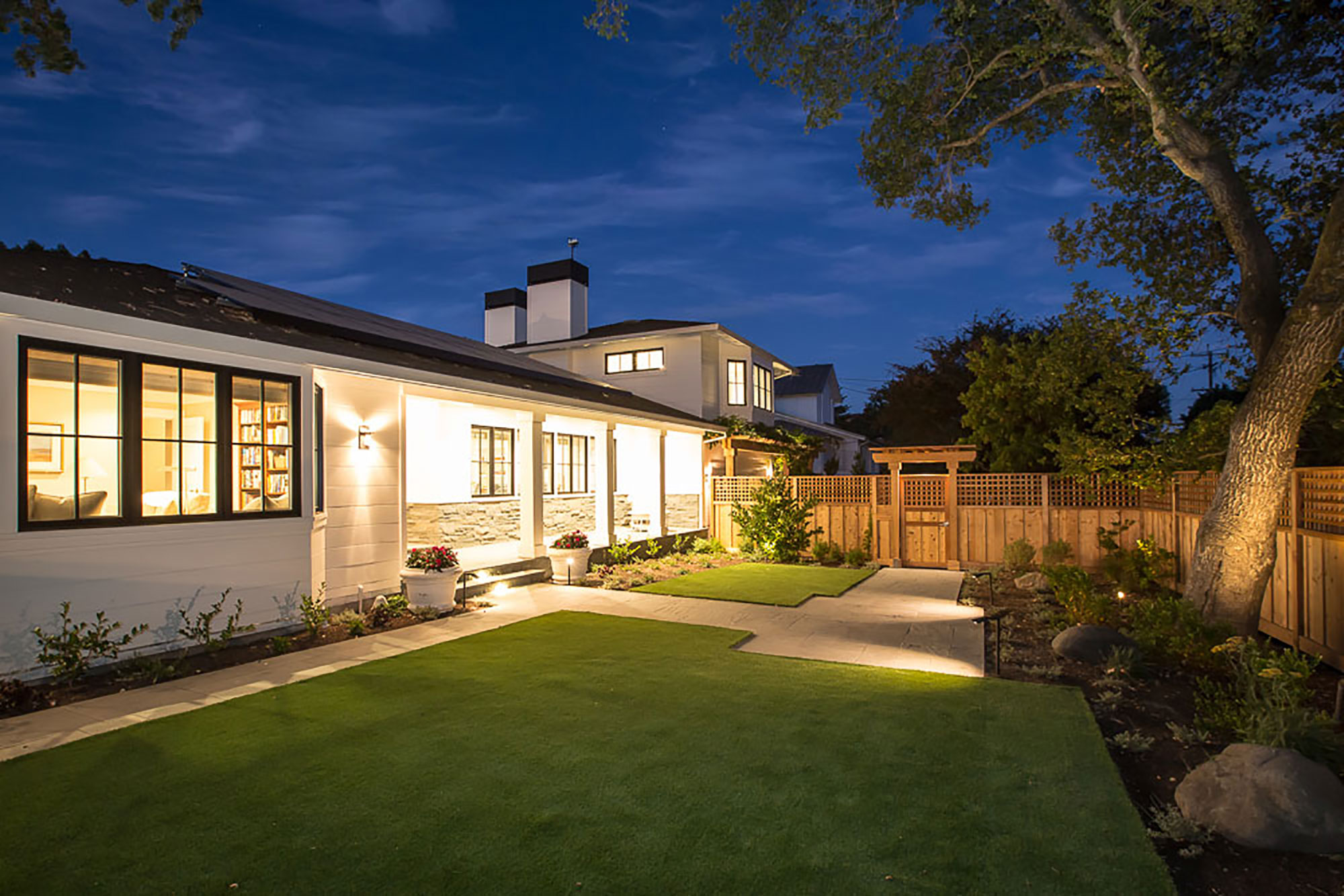 Located on a relatively flat lot on the fringe of a FEMA flood zone, the property was historically prone to flooding from site drainage on adjacent uphill properties. To address these flooding concerns, the swimming pool was reconfigured with new site walls and concealed patio drainage to direct surface runoff away from the house and protect the rear of the structure. By improving the site drainage, the exterior patios were raised to match the interior finished floor, thus creating a more desirable level transition onto the rear patio. This rear patio now serves as an all-season space with direct connection from the family, dining, and primary bedroom.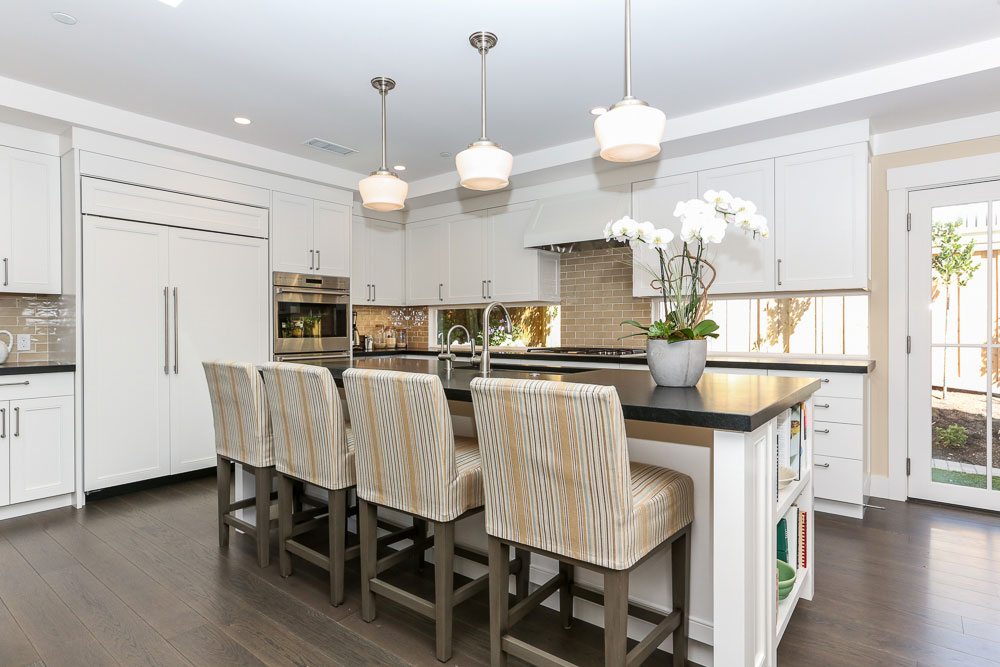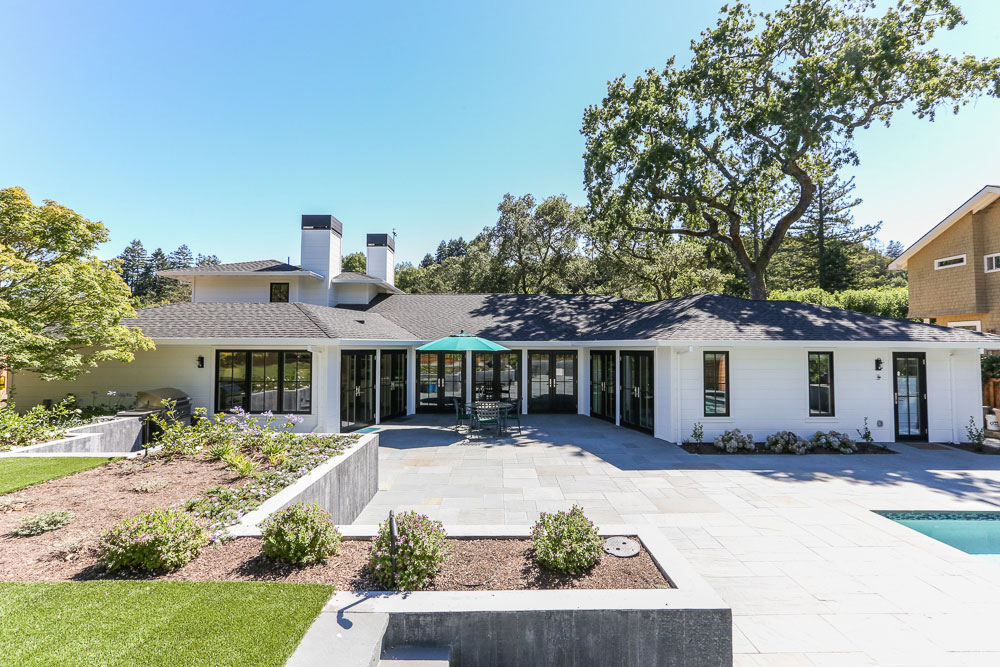 In addition to the complete remodel of all the interior spaces, including the kitchen, bathrooms, and bedrooms, the thermal performance of the structure was upgraded through the installation of new windows and doors, high efficiency furnaces, closed cell foam, and photovoltaic panels. Additional site improvements were made to better utilize the entire rear yard and improve the entry sequence.