lagunitas
Through a couple of modest additions and extensive remodeling, this house was modernized to meet the needs of this family of four. Given the location of the driveway, the front door was rarely used to enter the house. To connect more directly to the house, an everyday entrance was added at the rear to give the family a location to place their belongings when they enter the house. This type of custom accommodation was applied to every aspect of the remodel.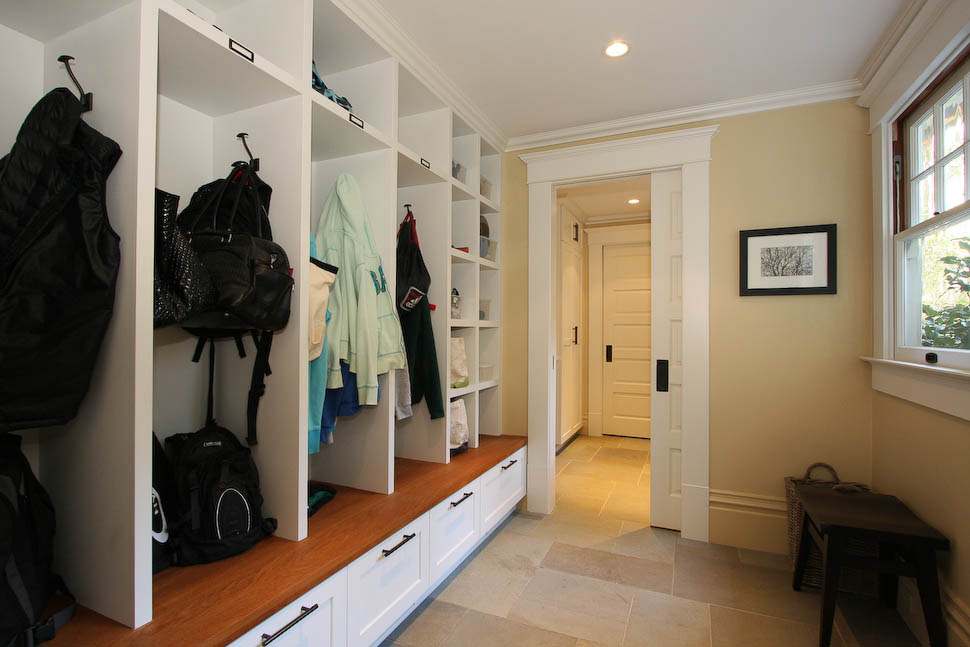 In the kitchen, a large island was designed to act both as the hub of the house as well as a large working space for cooking. At the range top, hidden spice and oil cabinets were integrated into the stone clad backsplash.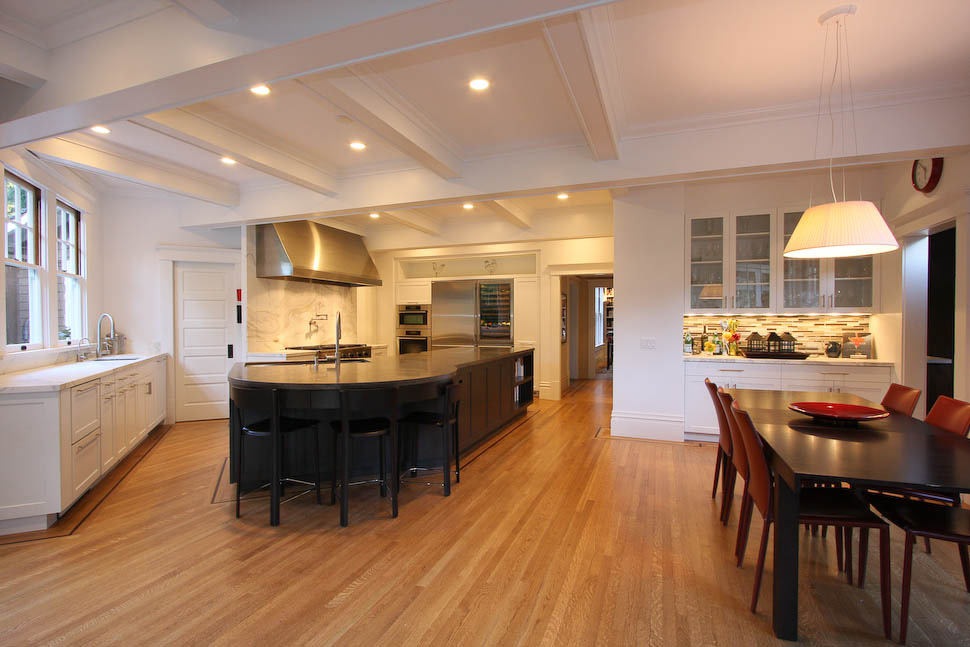 The existing family room was opened up to directly communicate with the kitchen and everyday eating area. This earlier addition was transformed into a media room with flanking Nanawall folding doors to open this indoor space to the adjacent pool and surrounding patio. Every bedroom upstairs was paired with an ensuite bathroom to create a level of luxury in keeping with this spectacular property.