garden rock
Our client's objectives were to utilize the unclaimed upper portion of the uniquely configured lot for the construction of a recreational destination that would be sufficiently separate, yet functionally connected, to the main house. The lot is a flag lot which fronts open space to the west and north and has over 50 feet of elevation gain from the driveway to the top. Given the shape and slope of the lot, two areas are suitable for development.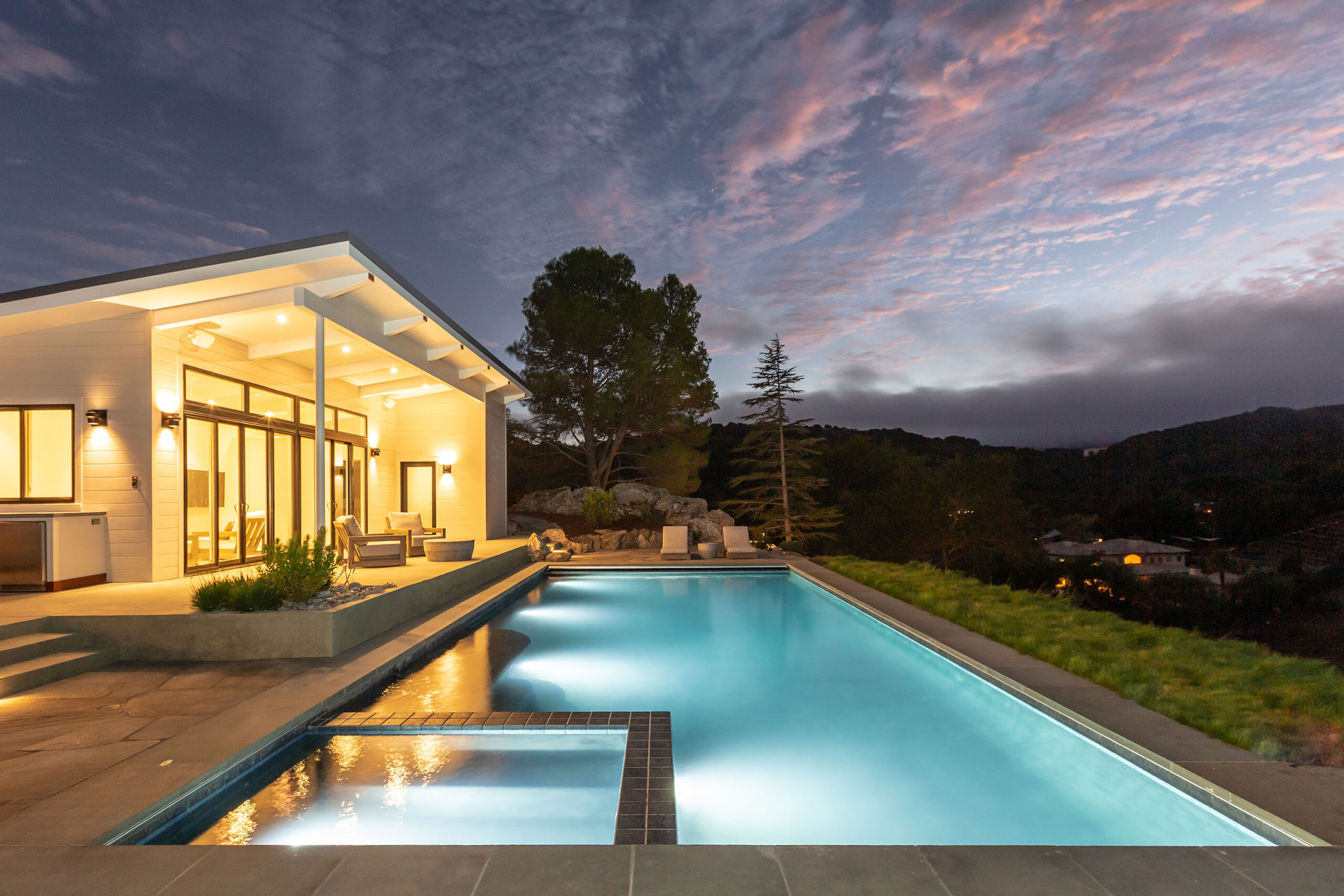 The existing house is built on the lower bench, leaving the upper location for the construction of the pool and pool house. The pool house is built in the exact footprint of the existing stables to be considered a reconstruction project.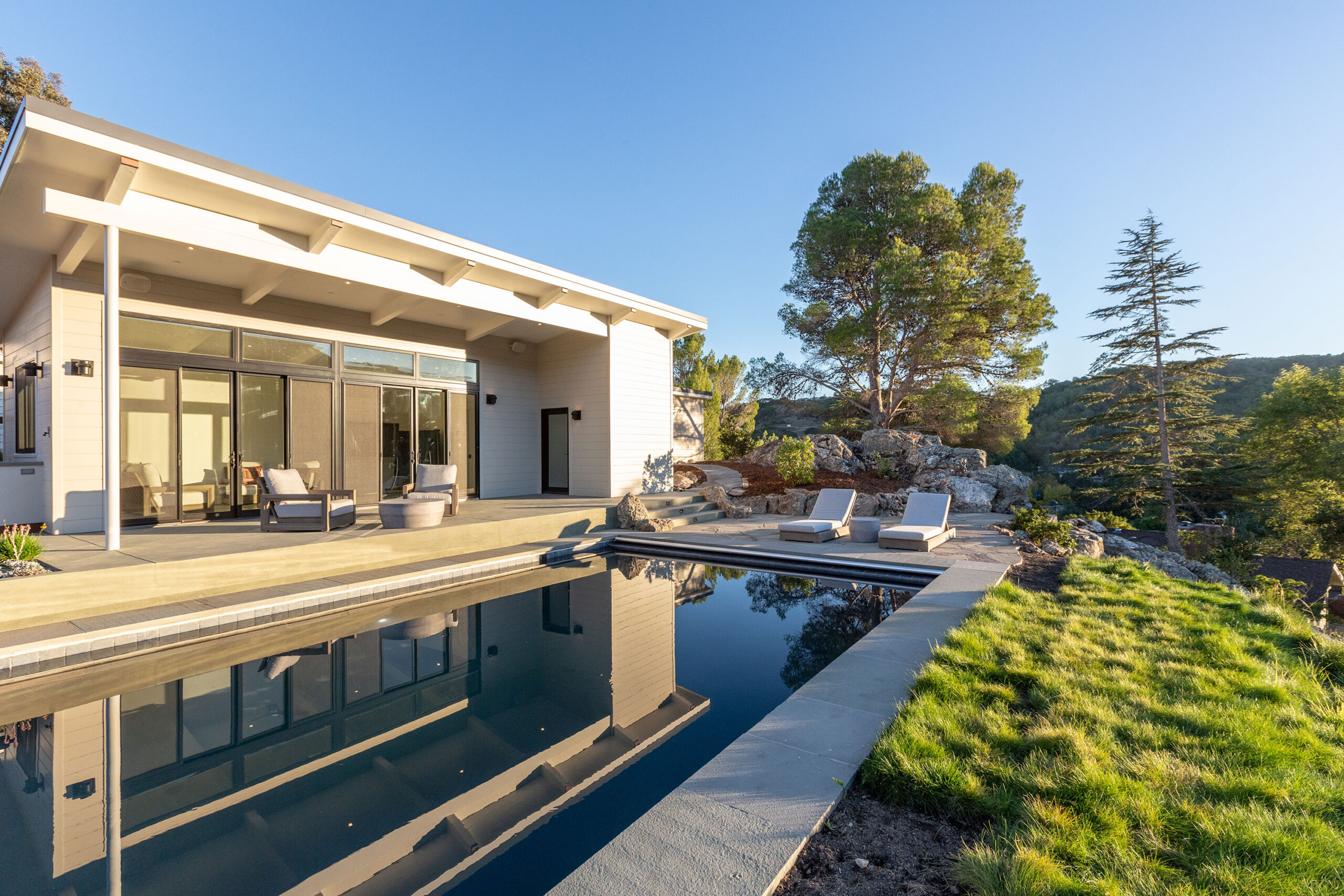 Perched at the top of the hill, the form of the pool house responds to the expansive open space with a simple shed room and large patio on its western exposure. To access the pool house, a winding path was created through the existing rock outcroppings on the hillside. The circuitous route traverses the steep hillside, reducing the perceived slope of the ascent to the pool and pool house.