elinor
The original house was built in 1926 and was one of the first in the neighborhood. It is sited on an idyllic piece of property with heavily wooded areas and great views of San Francisco. Although the house had gone through a renovation in 2008 with a previous owner, our clients wanted to customize the house to how they live their lives.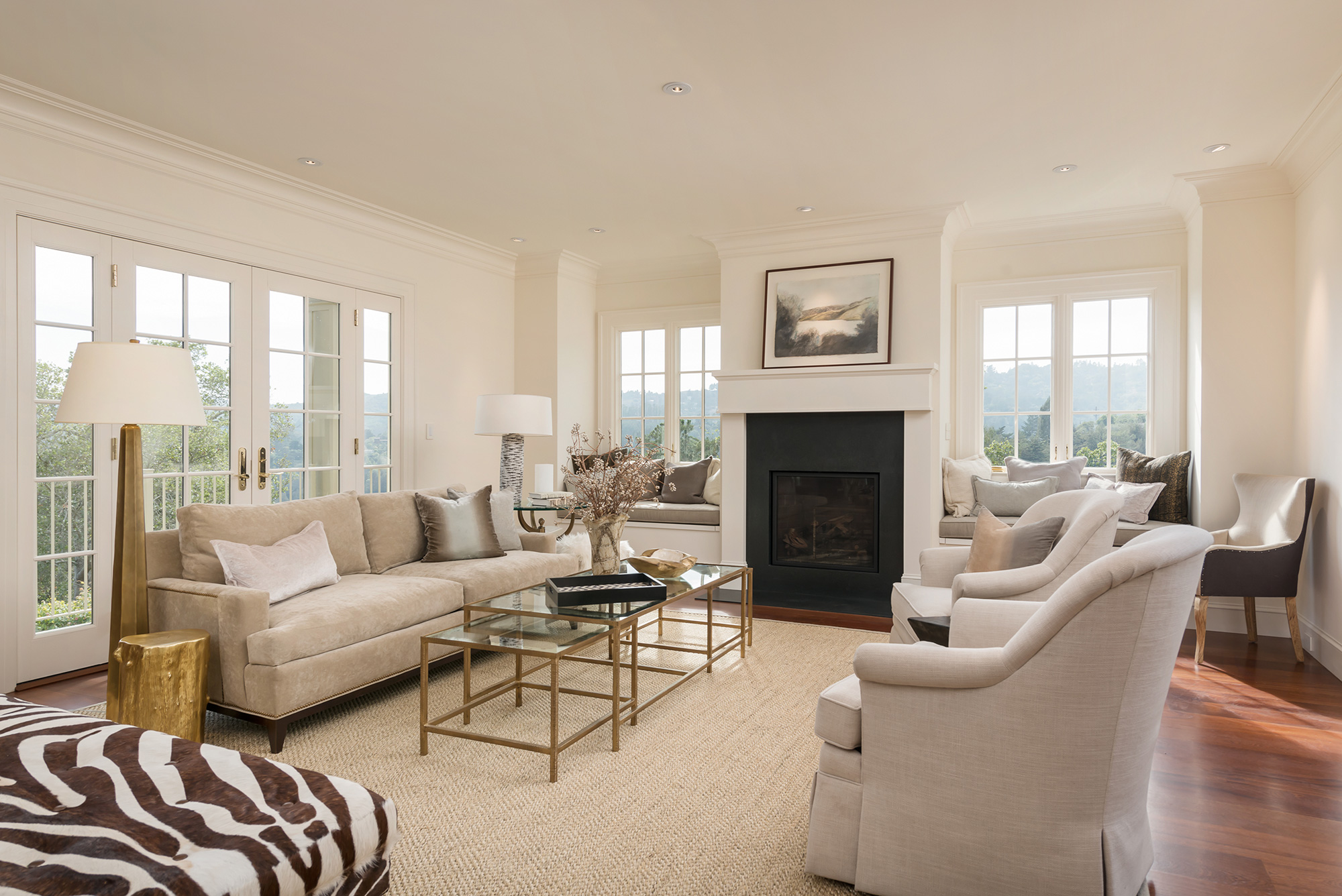 The lower floor was remodeled to create an au pair suite at the east end of the floor plan. On the west side, an extension of the existing dining room was designed to create a great room with a large fireplace and living room adjacent to the dining space. Upstairs, we created a large master suite with a private deck that overlooks the extensive landscaping, swimming pool, and Mt. Tamalpais.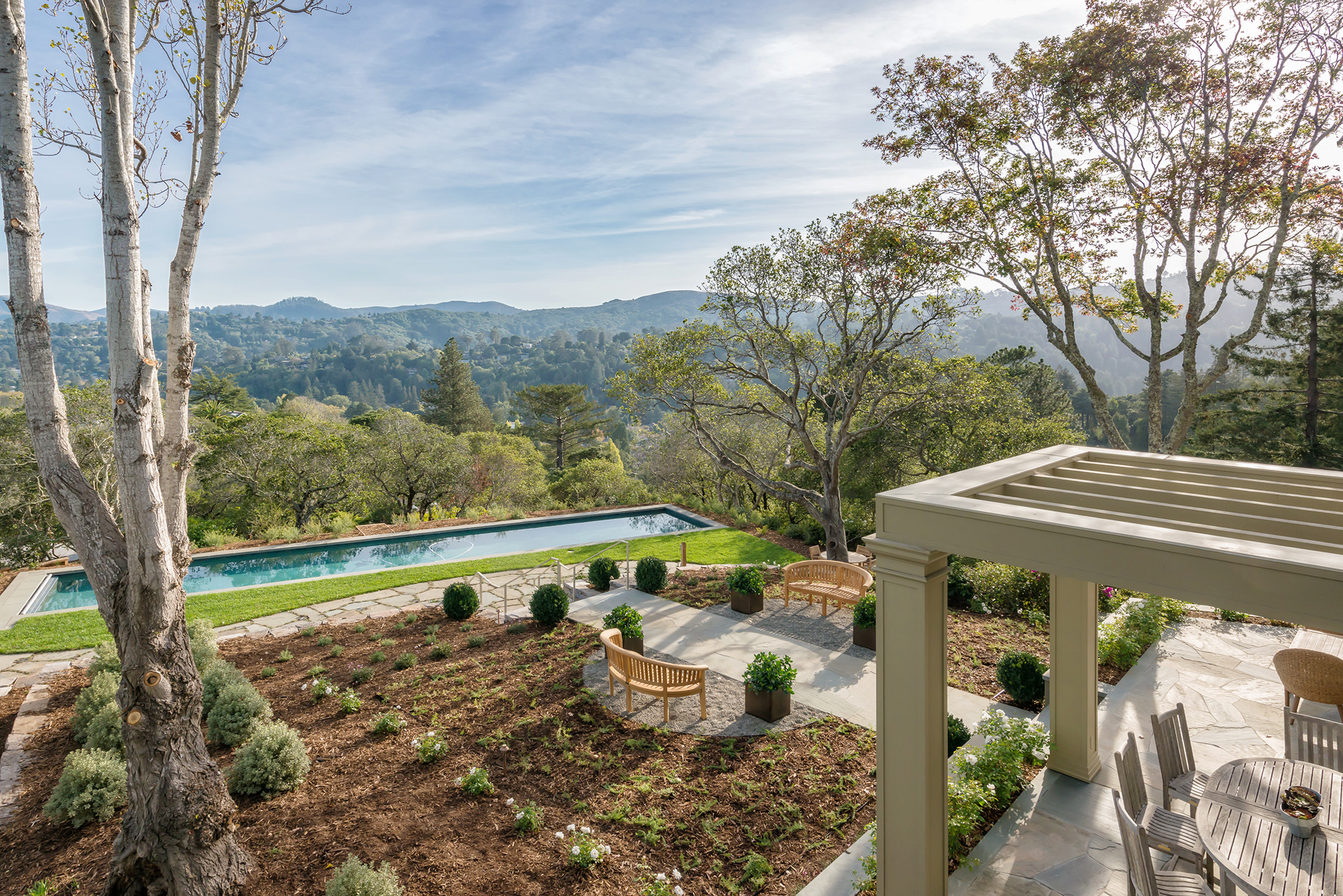 On the south elevation, we added a trellis element along the face of the house to integrate the living room extension with the existing house. The elevated bluestone patio connects to a site path that leads to the new lap pool that was designed to serve as a boundary between the manicured landscaped areas and the natural wooded hillside.