cole valley
Except for the new paint on the front of the residence, there is no visible trace of the extensive remodel work that was completed to this residence. Both the existing flats were completely reconfigured and updated with new kitchens, bathrooms, bedrooms, and living/dining rooms created.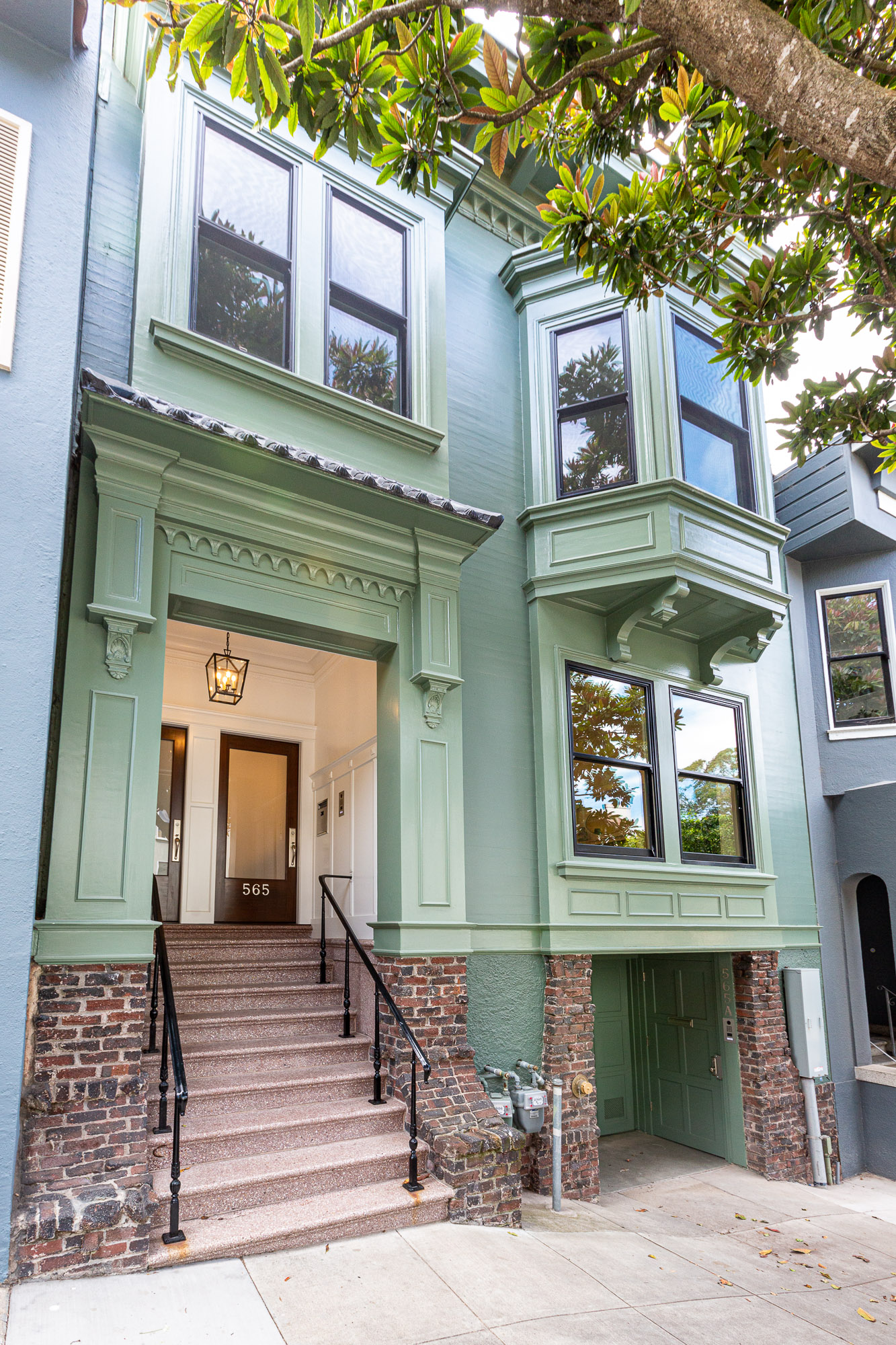 Behind the garage doors at the street level, this level was redesigned with new utilities/mechanical rooms, a residential elevator, and access to a legalized garden apartment.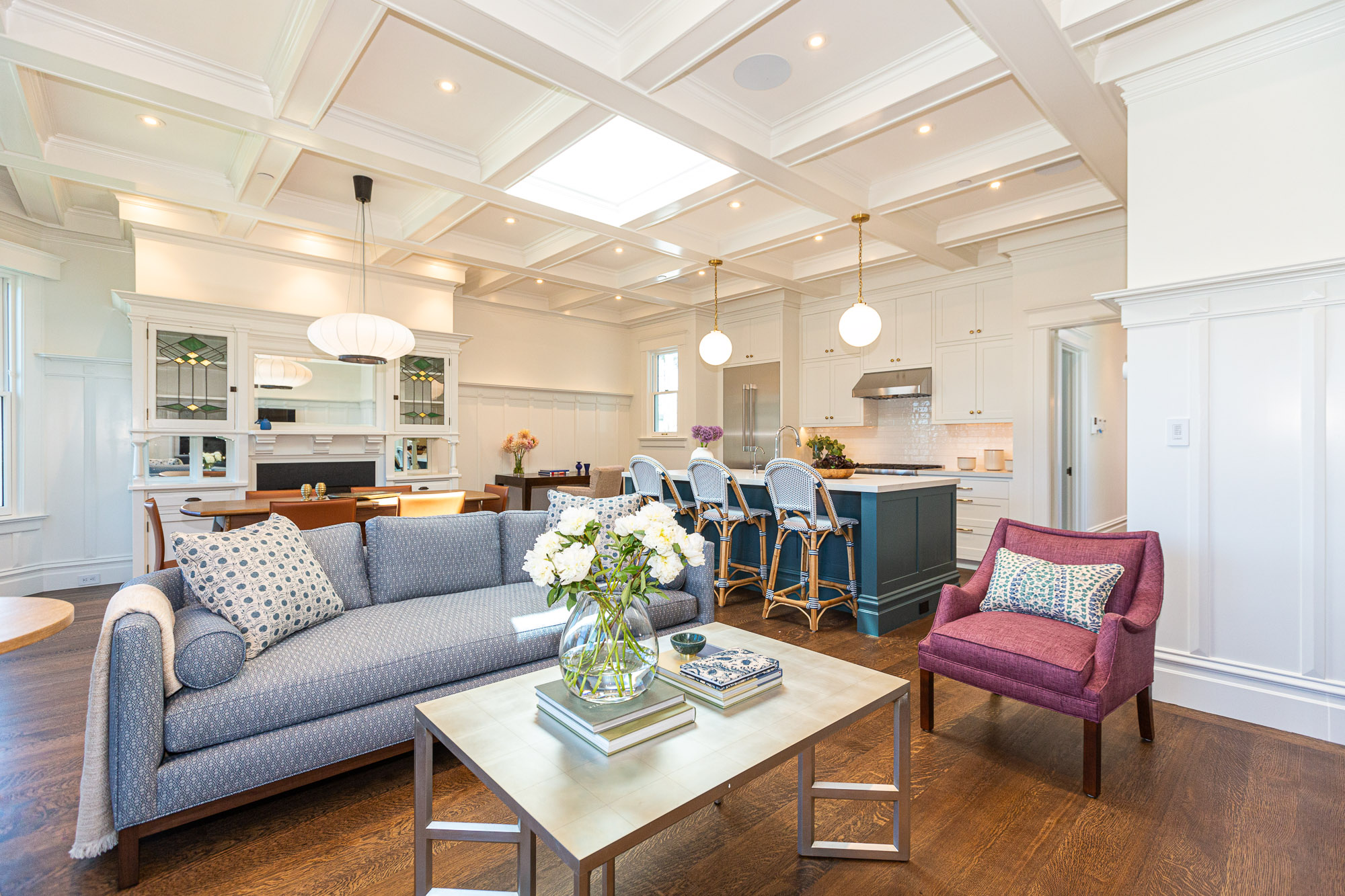 The garden apartment is a compact and efficient design with direct access to the rear yard. The lower flat has indirect connection to the rear yard to satisfy the open space access requirement. To satisfy the same requirement, a private roof deck has been designed for the upper unit capturing views of Cole Valley and the Golden Gate Bridge. In addition to the improvements to the configuration of the units, a complete upgrade of all building systems was implemented with new electrical, plumbing, mechanical, fire prevention, seismic retrofits and thermal performance integrated into the final design.