canyon
The existing house was a mid-century modern style home with mansard roofs concealing unresolved roof slopes. Its entry approach was compressed under a low covered porch without any attention to its surroundings. Once in the entry, the potential views of Mt. Tamalpais were cropped by the low ceiling and sliding doors out to the rear. As part of the project, a new entry volume was created to celebrate the arrival at the house, but to also functionally connect the new second story addition to the existing ground floor.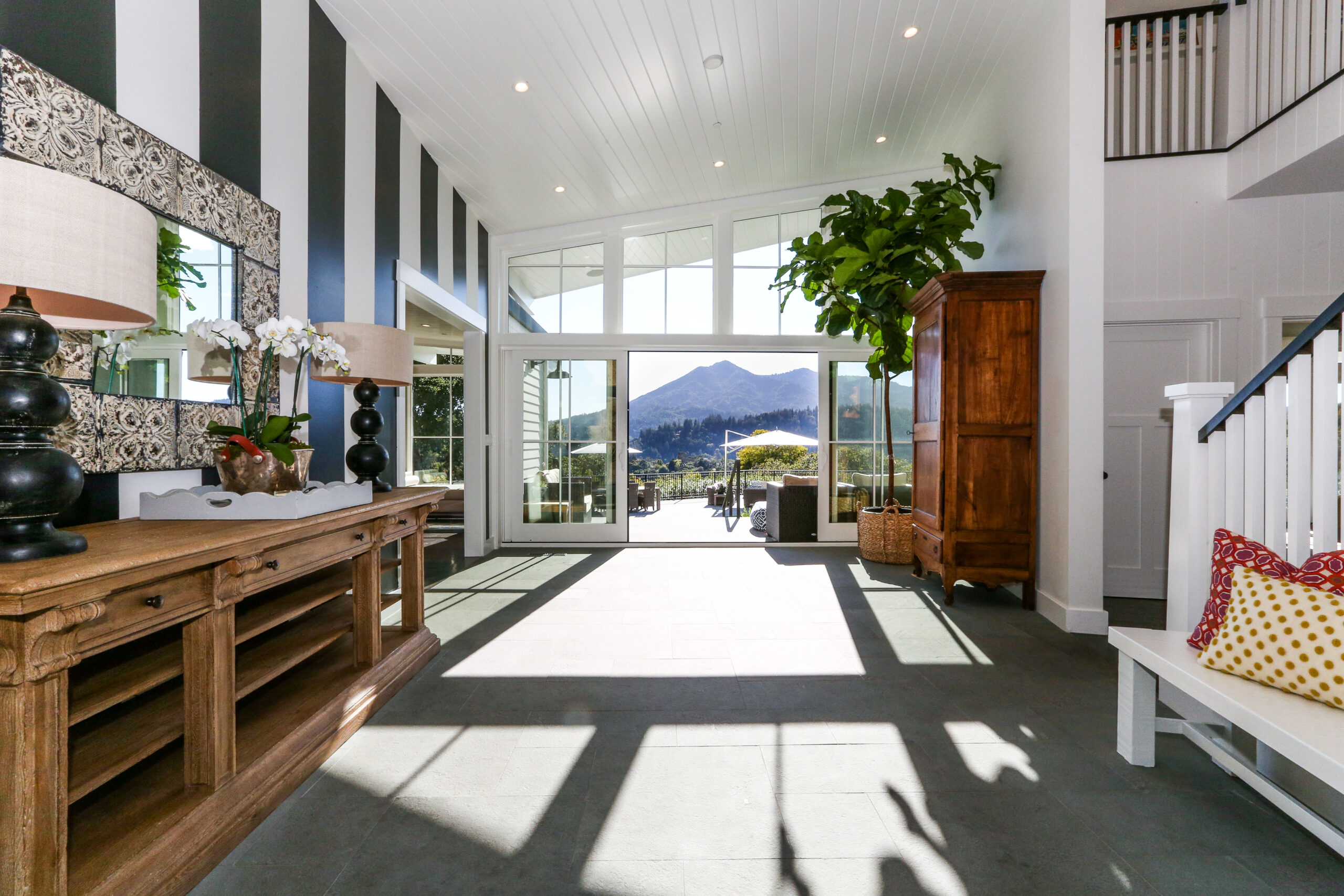 The second story addition was designed to satisfy the owners' desire to consolidate all of the bedrooms to one side of the house. With the master suite on the ground floor, the upstairs was designed to accommodate three children. To join the two floors together, the entry is a tall volume that captures the entirety of Mt. Tamalpais and the extensive landscaping at the rear yard. It is this connection to the site that was critical to the development of the project.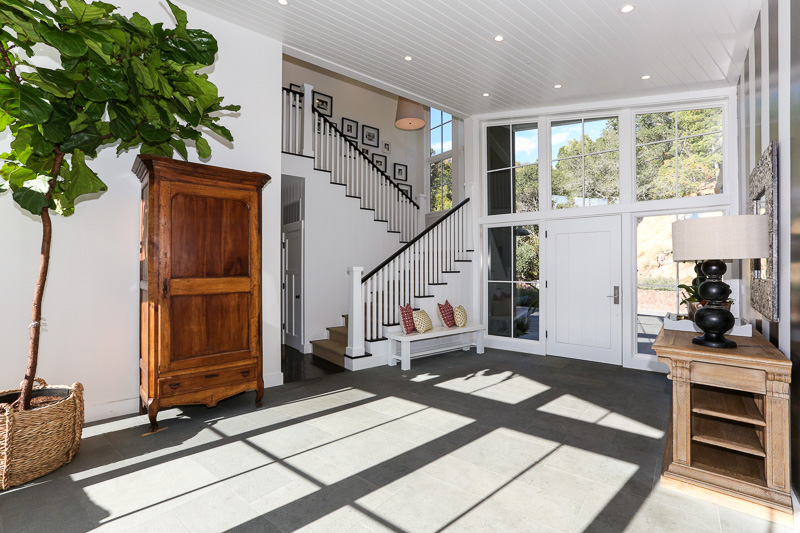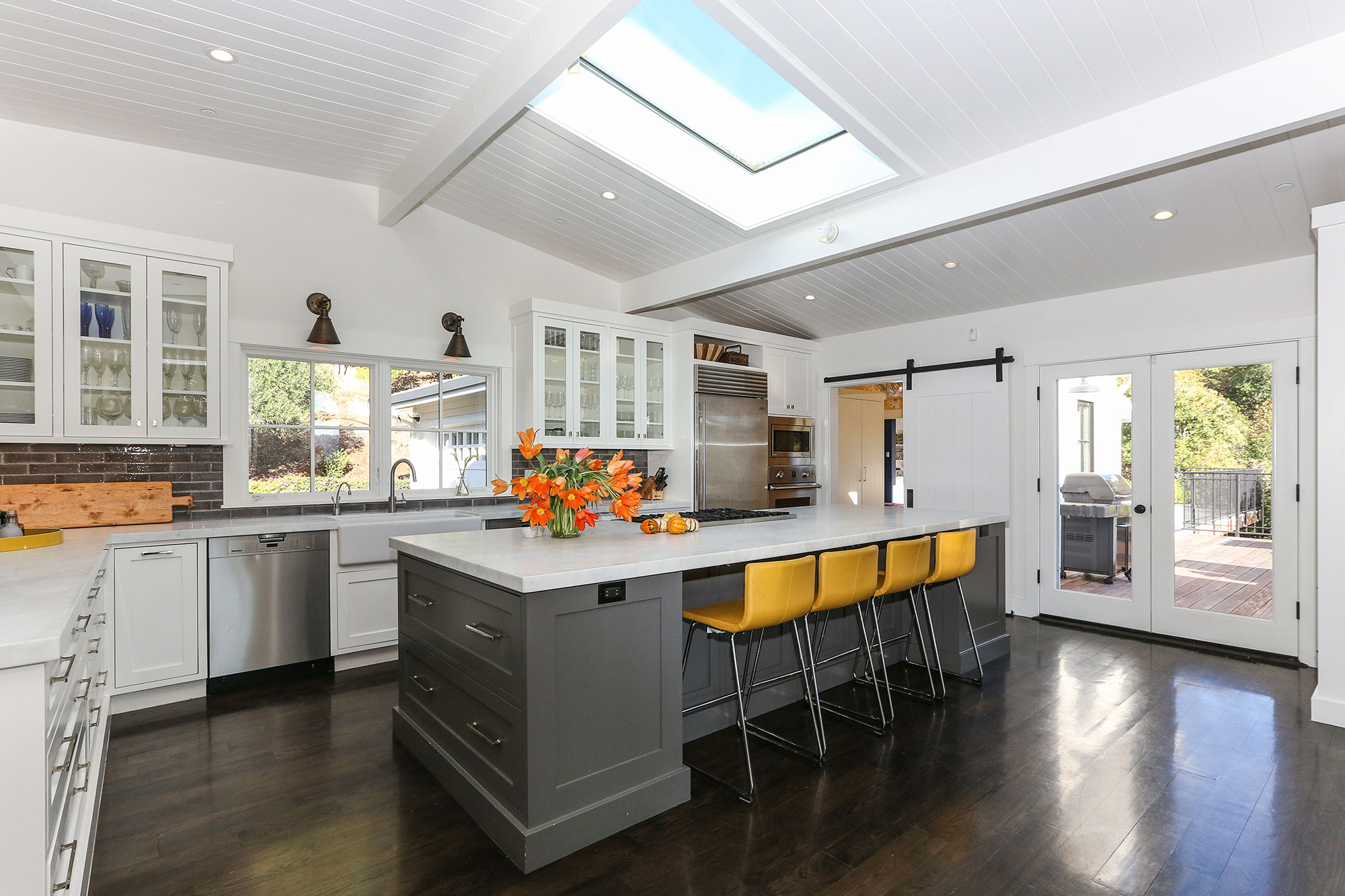 Working with the landscape architect, the outdoor spaces were designed as extensions of the interior living. Large lift and slide panels open the living room and dining rooms to the expansive decks that create level outdoor living spaces on this steeply sloping site. The swimming pool, decks and adjacent lawn create an ideal entertaining and play area for all members of the family.