brookwood house
Located on a tight S-turn, our clients wanted to create a better sense of arrival, enhance their privacy, and utilize every corner of this compact but exposed property. By introducing a new wooden volume between the existing stucco house and garage, the first two objectives were achieved. With the front entry relocated to this volume, the point of arrival is now straightforward and intuitive.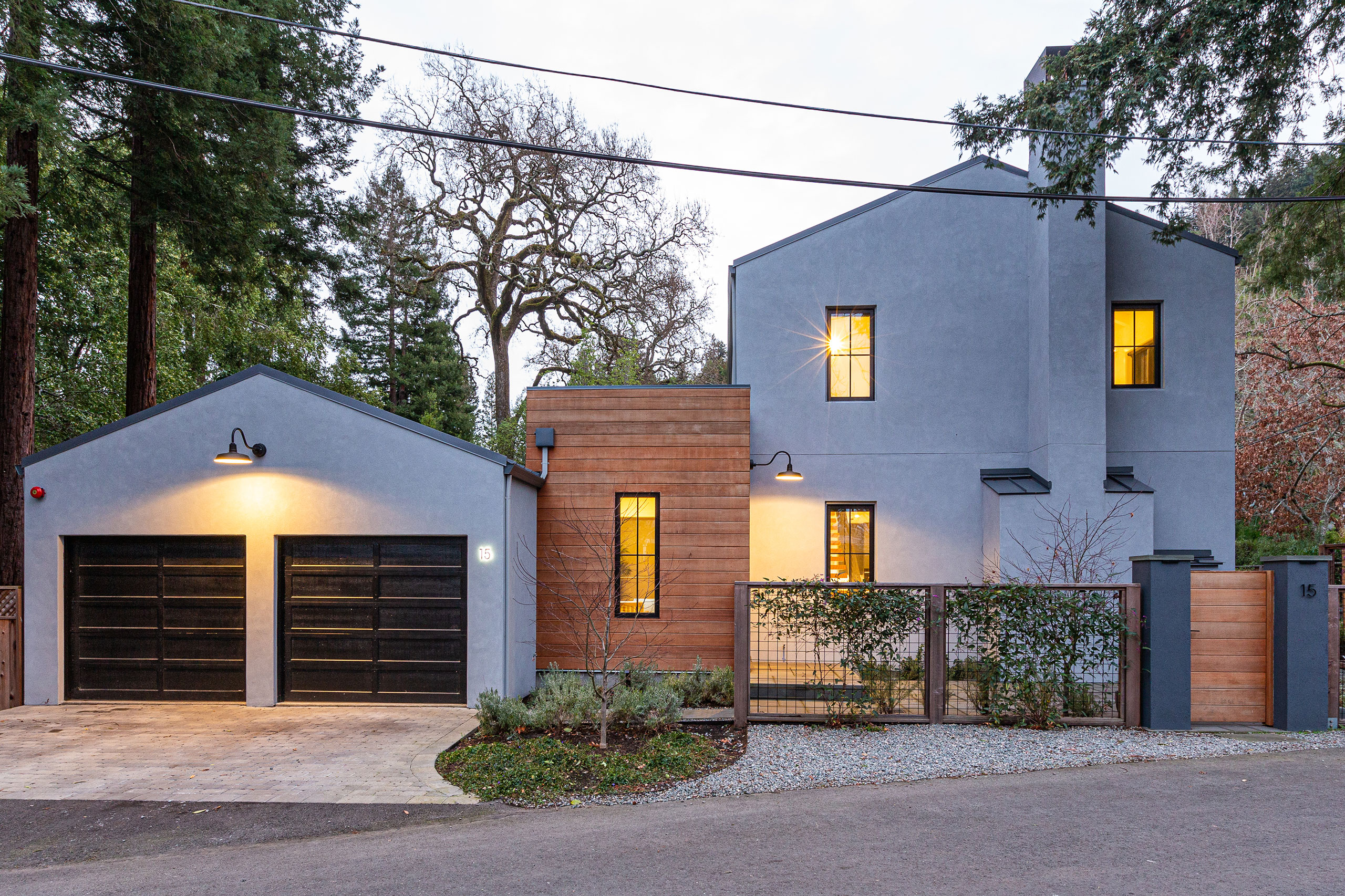 The solid volume connects the existing house to the garage, bridging the internal connection between the two spaces and buffering the view of the rear yard and pool from the street. This connecting volume is simple and clad with clear cedar to differentiate it from the adjacent stucco house and garage.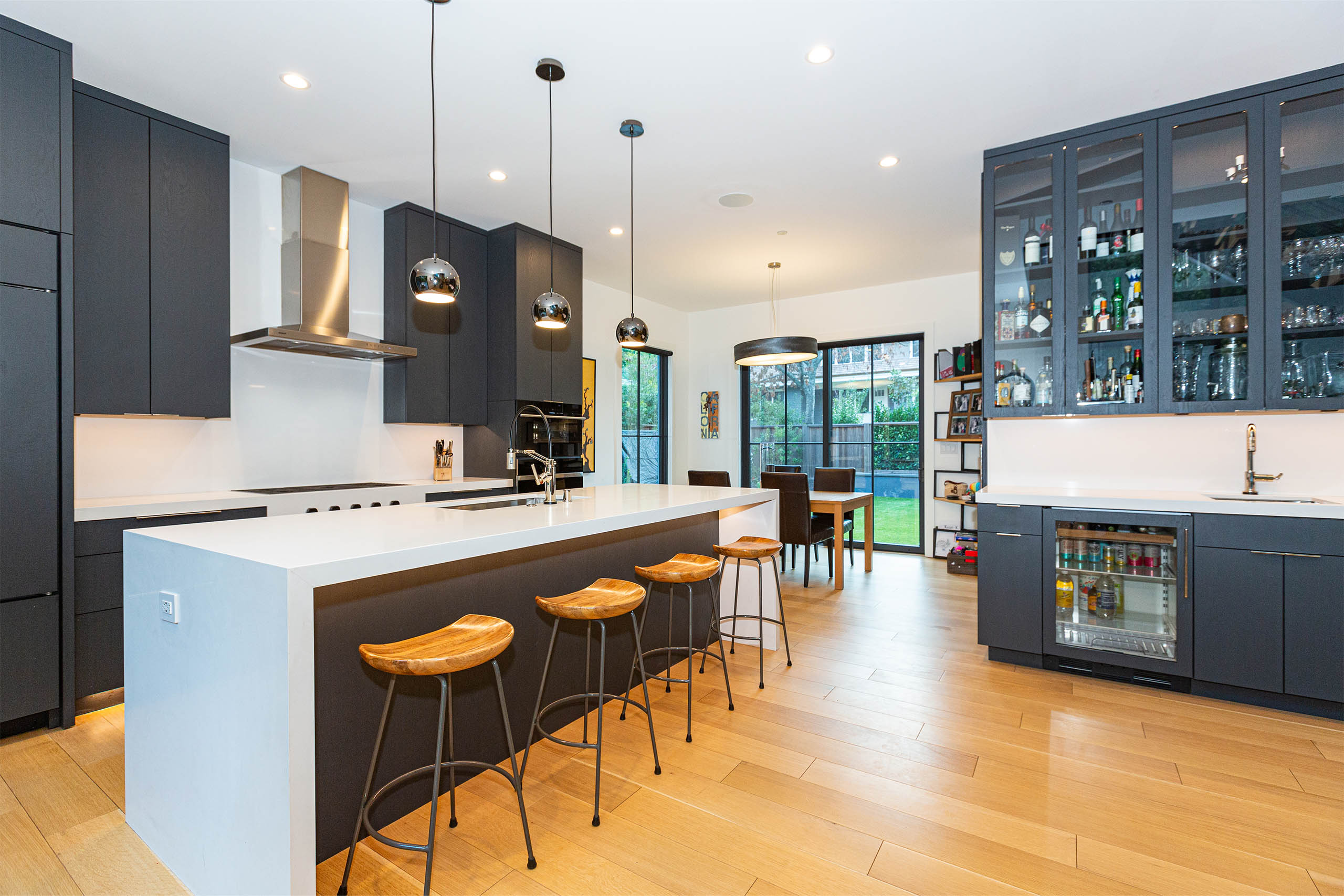 From the street, a small vertical window adjacent to the entry gives a narrow glimpse of the private patio and pool. From within the house, the visual connection to this internal patio is strengthened by utilizing a two-story window wall. A new floating tread staircase is framed by the window wall and creates an efficient connection to the upper floor while not obstructing the visual connection to the rear yard.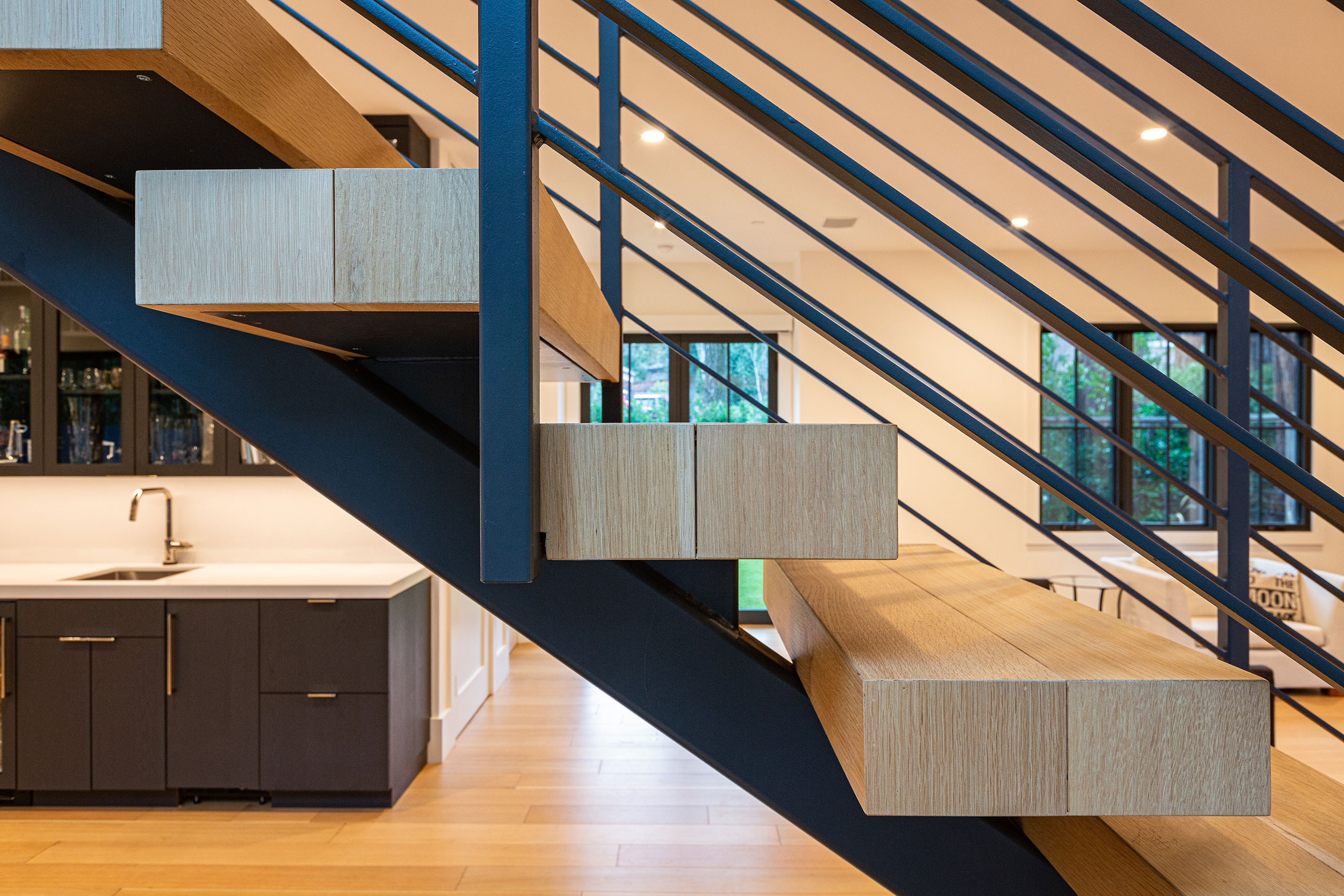 With the relocation of the front door, the previous front yard was repurposed as a side yard and through the addition of large sliding doors, this previously underutilized space has been activated for their three children. The open plan and glazed elevations of the lower level allow for a connection to the side yard and pool patio that was previously unrealized.