bridge
Over the years, additions had been done to this property that complicated the front elevation of the house and created awkward spaces on the interior. The objective of this project was to simplify the front elevation through the removal of these additions, to expand the kitchen, and to create a better connection to the existing guest suite on the lower level. All these improvements were made through a net zero addition of floor area, thus avoiding the design review process.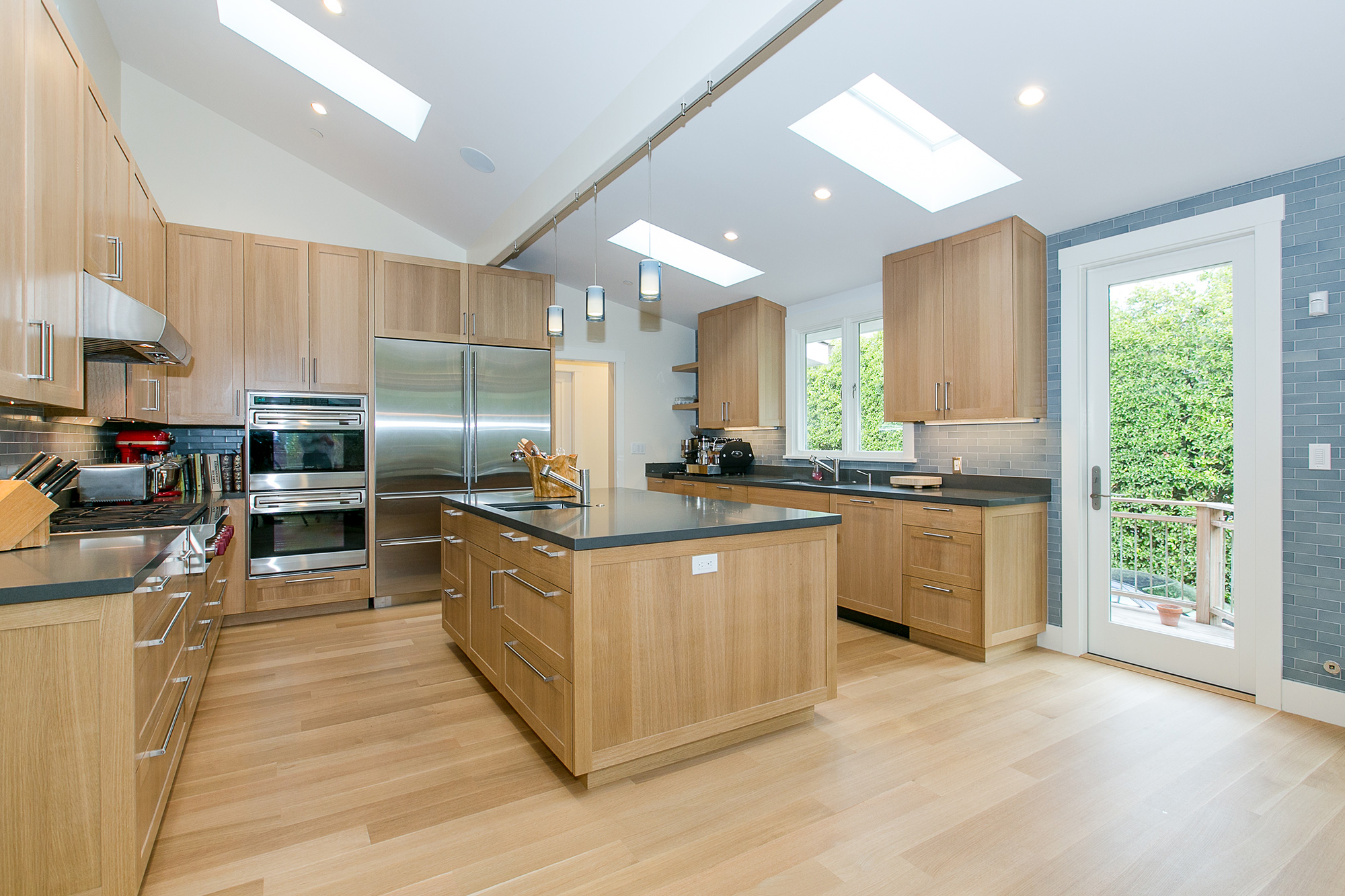 To expand the previously cramped kitchen, the roof was reframed to allow for a more spacious area. A large island was designed in the center of the kitchen, separating the working kitchen from the everyday eating area. Large expanses of glass were introduced to the front elevation to take advantage of the wooded front yard.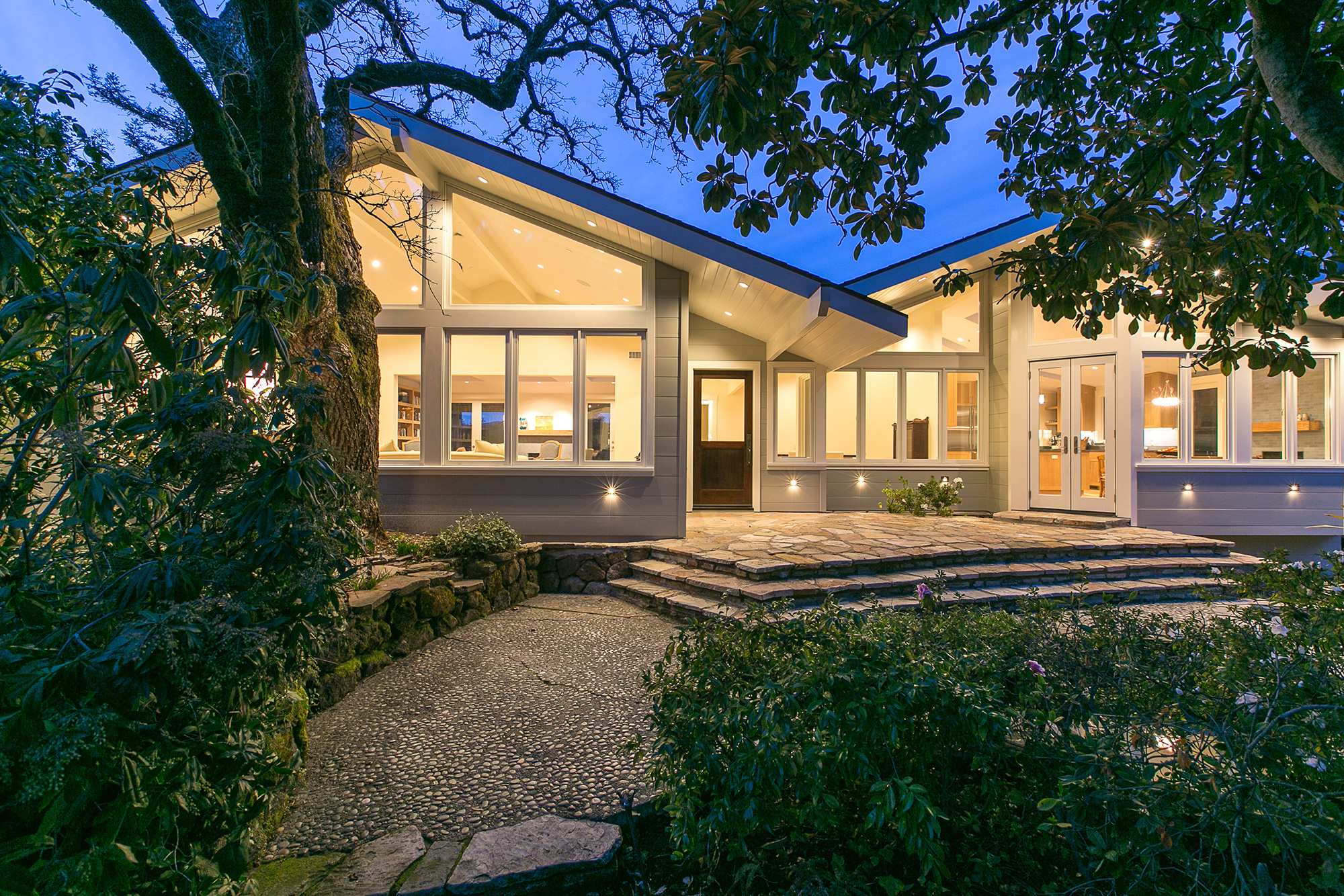 An interior staircase was added adjacent to the kitchen to create a rational rear entrance and a better connection to the existing guest suite. In the master suite, the bathroom was designed with a curbless shower that acts like a lantern with abundant daylight provided by a skylight located over the shower.
By adding onto the kitchen, the space was dramatically opened up and transformed from its former cramped layout. The large island creates a social and functional kitchen layout for a family that enjoys cooking. Through the replacement of old windows at the front elevation, the visual connection to the surrounding site and landscaping is enhanced.